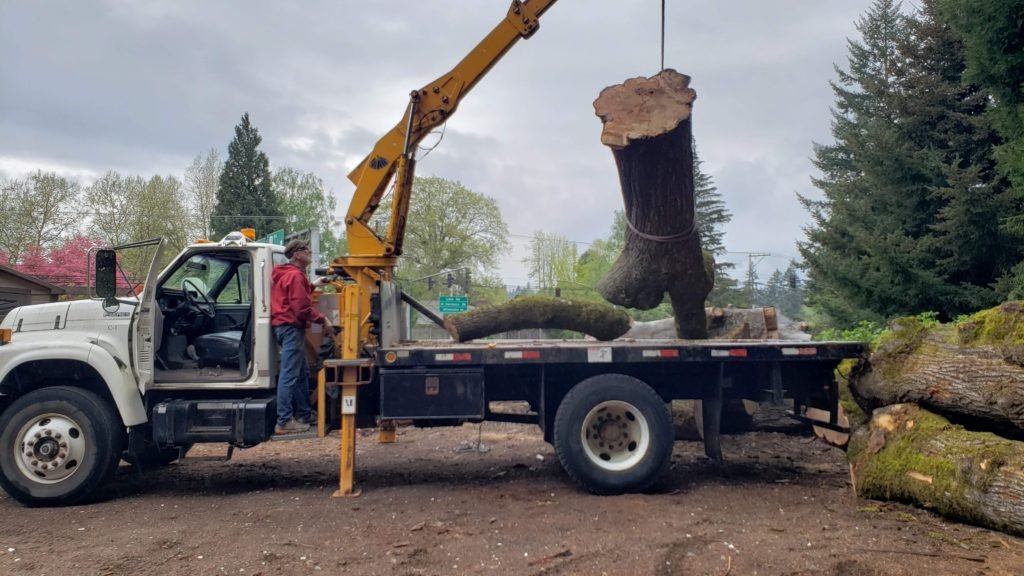 Half of the challenge of transitioning logs to lumber is moving large heavy logs and lumber. Our knuckleboom crane truck is capable of lifting logs up to 8000 lbs. We transport logs on the same truck as well as a modified 18′ car hauler. When we can't get to the logs with the boom we use our LOG ARCH to haul logs from enclosed backyards to more accessible areas.
We charge $140/hr for moving logs.
Or fill out the form below to get started today.