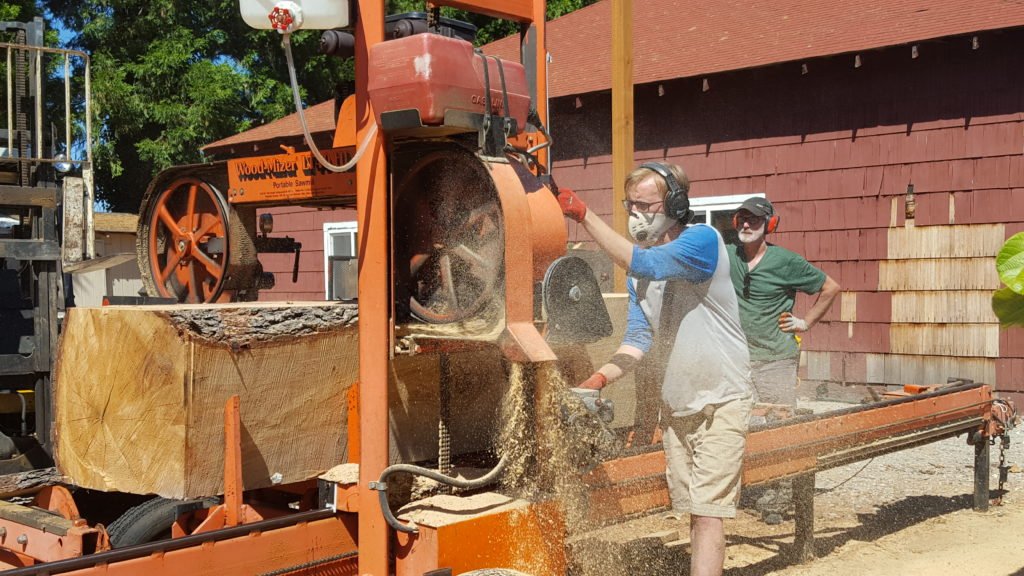 We currently have a Woodmizer LT40 Hydraulic bandsaw mill for logs up to 24″ in diameter and a Lucas Chainsaw mill capable of milling slabs up to 50″ wide. The Lucas mill has additional attachments including a circular saw mill and planing surfacer that we use to flatten slabs up to 50" wide.
We charge $100.00/hr. when milling or planing wood.
Or fill out the form below to get started today.